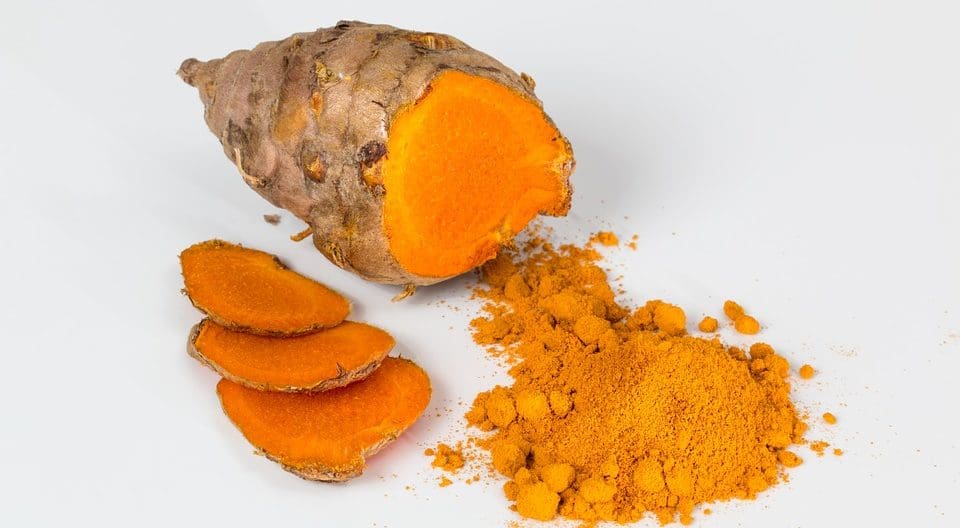 Why Turmeric Represents Ayurveda
Early last year someone asked me: 'What is the difference between Ayurveda and Naturopathy?'
I love naturopathy and began my natural health studies in that field. Once I found Ayurveda, though, I knew I was home. So I told him: "To me, Naturopathy is like curcumin, while Ayurveda is the whole turmeric plant."
Naturopathy is highly effective, potent, specific, natural, healthy and increasingly, available in a pill. Ayurveda has a much wider, worldly – in fact, I would call it a universal view on life.
Whole turmeric has so much more
As an example, while naturopathy has isolated and extracted curcumin for joint pain, Ayurveda uses the whole plant. In herbal combinations, we love the whole root because nature pre-packs it with so many additional properties:
local pre-biotics on the skin, from local soils, to feed your gut flora and help you thrive in the local environment
enzymes which our body can utilise to increase potency of the curcuminoids within
fibre
sugars
vitamins
antioxidants
phenylpropanoids – curcumin, curcumenone, curcumenol, yellow pigments
Essential oils – sesquiterpene ketones, zingiberene (yes, it's ginger's cousin), phellandrene, borneol, cineole
Glycans – Ukonans
Guests at my Know Your Pantry workshops meet turmeric first. They discover this root known, for its dyeing ability, is highly revered for its spiritual properties. They taste and smell the beautiful floral aroma of the fresh root. Many exclaim that previously, they thought they didn't like the taste. Then they learn how beloved this herb is in traditional medicine for all it can do.
Antibacterial, anti-fungal – "yes, we understand why it is used where refrigeration may be sub-optimal" -and capable of drawing infection out of the skin.
Anti-ageing, anti-inflammatory and analgesic comparative to over the counter pharmaceuticals – "Oh, really, how do I take it?"
Liver supportive and the best option when alcohol is involved – heals hepatocytes, rather than contributing to liver toxicity when paracetamol is added to alcohol.
Styptic – kept in every traditional Indian first aid kit, it stops bleeding when applied to a cut.
Revered in ancient societies
This little powerhouse is known to bring sattvic thoughts (pure and peaceful). At weddings in India, it is used to bathe a marrying couple in the belief it will bring prosperity, health and purity. Turmeric paste is also routinely applied in front of the ears to protect the aura and hearing from impure words or thoughts. At home, turmeric is burnt as incense to cleanse indoor spaces of germs.
Useful in every aspect of life
In every aspect of life, turmeric can be applied – from physiology, through psychology, to spirituality, auspicious occasions, ceremonial fabric dye, even to stopping bleeding. To top all that, it is a beautiful plant. Here's a tiny bud growing in my kitchen.
Turmeric, the WHOLE plant encompasses the full spectrum of life to me. I believe this is why people think of turmeric when they hear 'Ayurveda' and why it encapsulates this beautiful wisdom. Ayurveda is the science of longevity, the science of life – which encompasses every aspect of life within this universe.